Personalised management of your renovation from start to finish.
Say hello to Sandro
Sandro is the owner and operator of Home Improvement Management (HIM). An experienced small business operator with a passion for property improvement and maintenance, Sandro saw a gap in the market for a professional project manager to oversee home renovations, repairs and improvements.
A hard-working family man, Sandro has built his last two homes. Starting with land acquisition, working with architects through the design stage and managing all building elements, Sandro embraced the challenge with gusto!
Husband to Sonia and father to twins, Sandro is a proud family man with a great interest in helping people. In his spare time, Sandro keeps fit through gym work, playing soccer and enjoys cooking for family and friends and looking after his manicured garden.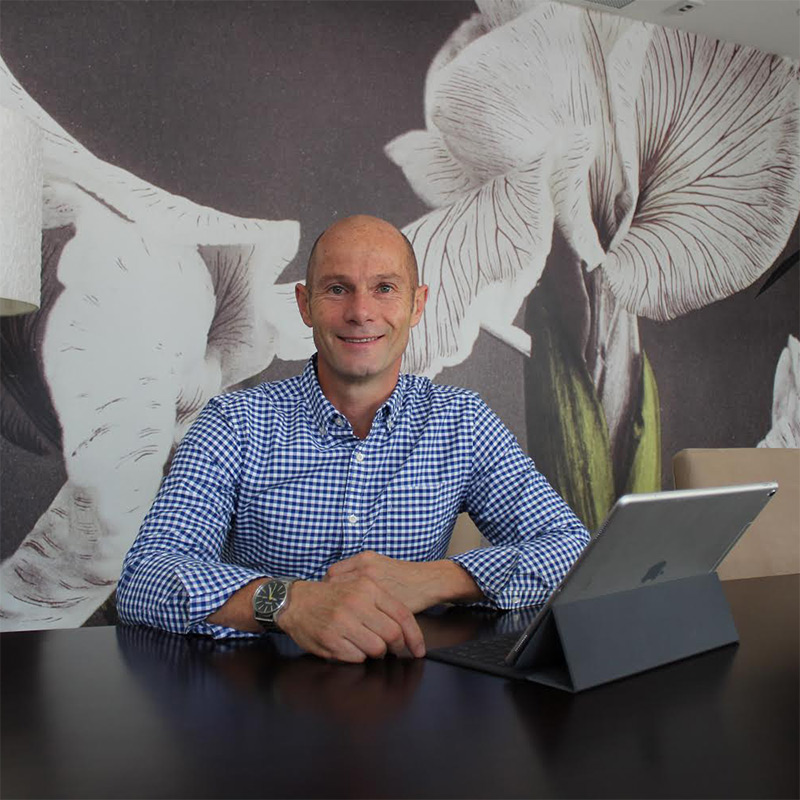 How it works
Our purpose is clear – we eliminate the risks of DIY by taking responsibility for planning, sourcing, supervising and managing the highest calibre tradies to deliver a successful, complete home improvement project.
To get a great result, lots of discussion and listening is required. These are skills Sandro has plenty of!
Project management isn't outsourced at HIM – Sandro personally manages all projects, dealing directly with each client to ensure a successful outcome.
Step 1
To get started on your project, send Sandro an email or call him directly and he will arrange to meet you at your home.
Over a cup of tea, Sandro will listen to what you are after, have a look at the areas likely to be affected, and understand what you are looking to change.
The initial meeting takes about an hour, where Sandro will discuss your requirements in detail, take some photos and start thinking about what is involved.
Step 2
Based on the initial consultation, Sandro will develop a detailed plan. This plan will outline any permit requirements, the various trades needed to undertake the works and the sequence they will be undertaken in. It is at this point that Sandro will also consider the materials required for the project and how best to source each item.
During step 2 Sandro will contact you as needed to ensure we are on track to meet your expectations.
Sandro's experience means that waste is minimised and bringing trades back unnecessarily can be eliminated. This is an important element of the planning stage.
Step 3
In his project management capacity, Sandro returns with a detailed quotation to discuss.
He will talk through the project's timing, areas that need decisions and a breakdown of costs.
He will leave a project proposal for you to consider and sign.
After a couple of days, Sandro will follow up to make sure everything is clear and work out how best to proceed.

HIM offers professional project management to ensure an outstanding result for your home renovations. From changes to bathroom upgrades to the addition of a backyard pergola, Sandro will oversee all elements of the project.
The first step in a home renovation project is generally gaining the appropriate permits for the works, a process that can be both time consuming and stressful. Sandro will draw on his extensive experience in dealing with Council requirements and will personally liaise with all stakeholders to deliver a seamless result.
Once permits are in place (if required), the work can begin. When renovating, refreshing or completely redesigning your home, the appointment and management of the right contractor for the job is essential. Sandro, a people-person at heart, will communicate with tradesmen on your behalf. Each element of the project will be overseen to make sure all works meet your expectations and are delivered to the highest standard.
Home interiors
Kitchen remodel
Adding and updating bathrooms and laundries
Renovation and enlargement of rooms
Painting
Home exteriors
Landscaping and paving
Construction of outdoor buildings including sheds, decks, pergolas and verandahs
Other work
Engage and manage designers, draftsmen and architects
Liaise with government agencies
Obtain quotes
Oversee occupational health and safety requirements and certifications
Appoint and supervise appropriate tradespersons
Work with clients to ensure sign off on jobs
Gallery
Click images to view larger versions
HOW CAN SANDRO HELP YOU?
Whether you are thinking about a project or have already started and need some advice, please contact Sandro.
For a response within 1 business day, call or text Sandro on +61 411 408 131
For a response within 2 business days, email HIM on sandro@him.melbourne